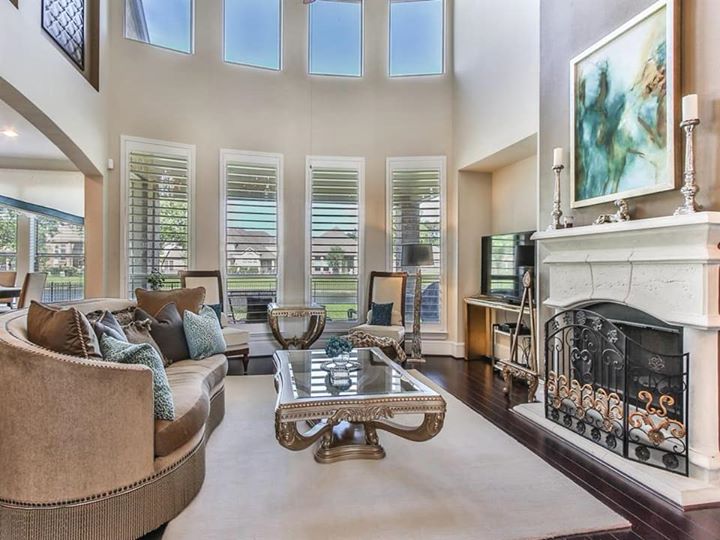 The truth about "Sales" in the Window Coverings Industry.
The truth is that there are only a couple of handfuls of manufacturers making blinds, shades and shutters. All of the businesses selling these products, Bloomin' Blinds of The Woodlands included, represent the majority of these manufacturers. These manufacturers NEVER have sales.
The companies who are part of the larger franchises, again Bloomin' Blinds of The Woodlands being one, receive better corporate pricing than the independant and smaller non-franchised seller/installers – because a seller's cost is based on the total sales across the entire US from all of the company's franchisees. Makes sense, right?
Now while I feel certain that our industry is a relatively clean and honest industry, there are a large percent of sellers who have no objection to having a "bogus sale". That's a sale where there isn't any manufacturer sponsorship, but that the seller raises their price equal to the percentage that they're going to show as a "paper discount". To them, there's nothing wrong with that "because everyone does it".
Fact is that every seller sets their margin based on what they feel the market will bare, and that is why there is a wide range of prices different sellers will sell for the exact same product for. We at Bloomin' Blinds of The Woodlands set our margin to be a fair price, which will be low enough to win the majority of our quotes as compared to our competition – and to earn a fair day's wage for a fair day's work. While we are a business for profit, we set profit low enough to stay busy by winning a majority of our quotes.
We are a Texas Family Business, and we were raised to believe that honesty is really the best policy — so we don't mark the price up to discount it back down. The price we quote you is the very best price we can sell at, it wins the majority of comparison quotes, and earns us a fair profit for the business to continue to thrive. Our honesty policy will quote the same price to the owner of a 20,000 sf. mansion as we will to a single wide trailer. That's the honesty policy we choose to sleep well and with good conscience.
While we don't have "Sales", we give you a great price for the highest quality products, and without any insulting pressure. We listen to what your objectives for the room are, and inform you on what products best accomplish your objective, and what product will not. We then show you samples from all of the different manufacturers we are dealers for. We will accurately measure every window to give each window the best fit available and the least amount of light gap for the product. We will professionally install with the same white glove care we give our own homes. Finally we represent many Texas manufacturers who are employing fellow Texans.
So please remember that when see these "Limited Time Only Sales" in the Blinds and Shades industry, to take it with a grain of salt. We feel "Bogus Sales" to be less than honest. We feel confident that our "everyone all of the time" price will beat our competitors "Sale's Price". We believe the way we quote your home is the fair and honest way to conduct business. Honesty is a reward in itself.
Dave & Dallas Schultz